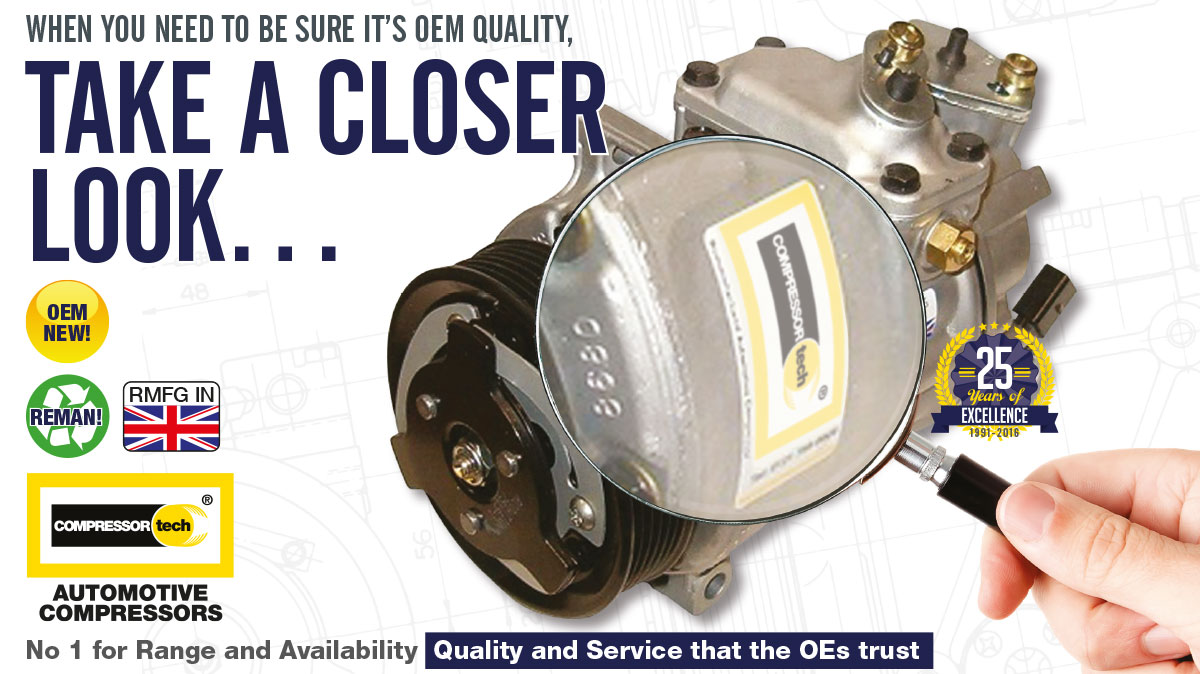 The Approach
Compressortech's Factory has been designed and built to satisfy long-term customer commitments at both OEM and Aftermarket level. Our facility provides the Aftermarket with OEM Premium Quality Remanufactured Air Conditioning Compressors that they can depend upon, expert advice; professional service supported with an excellent warranty.

"Our endless pursuit of quality"
The Vision
We intend to create a distinctive productive organisation meeting every need of the demanding specialised automotive air conditioning industry. Our intention is to expand our business territory from regional and national to Export markets, and make our Brand name Compressortech available to Motor Factor Groups, Distribution Groups in the UK, Europe and throughout the World.

"maximise brand building & all sale opportunities"
The Philosophy
The Business philosophy of Compressortech is based upon the principle that our customers need to be satisfied and our success will follow. The companiesÕ culture is one of fostering teamwork, setting tangible objectives and implementing workable programmes to drive the continuous improvement of our products, Business and develop long-term customer relationships.

"a mixture of experience and technology"