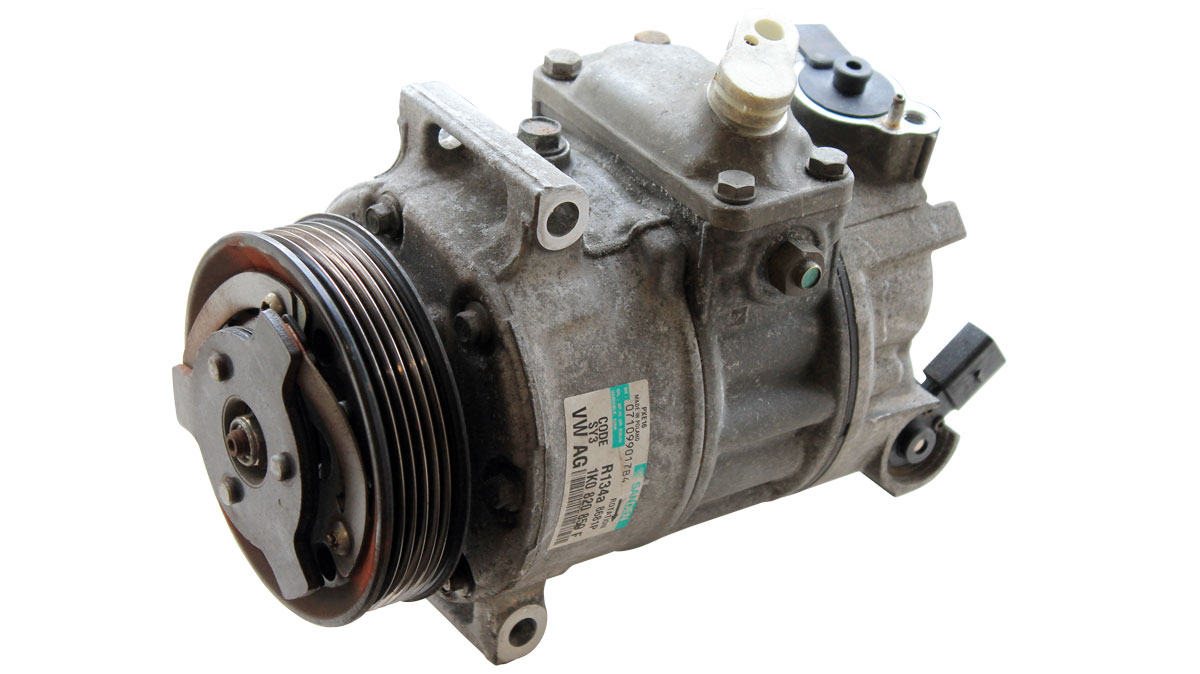 We Purchase A/C Compressor Core on a Regular Basis. If you would like to sell our Company any Core you have available, we will require you to send your current Stock availability on an Excel Spreadsheet, detailing all OE & Aftermarket Cross-References you have available.
Sanden & Denso Models mainly.
Vehicle Models Mfg 1994-2004.
We only consider the Purchase of an A/C Compressor if it can be remanufactured.
The Compressor only qualifies as a core if:
1. The compressor unit has not been altered or taken apart.
2. No casing damage is evident
3. The clutch assembly is attached to the compressor and is complete.
4. All wiring must be attached and uncut.
5. The clutch drive shaft must smoothly rotate two complete revolutions in both directions.
6. Some suction and discharge pressure must be evident.
Any A/C Compressor core has to be delivered to our Premises. Our Core inspectors will then examine and Grade all the core for payment or Rejection. Payment is made 30 days after Delivery of the core.
Compressortech reserves final discretion as to whether a unit qualifies as a Core.
Contact:
Core Policy: A used compressor is not considered a Core unless it can be remanufactured.