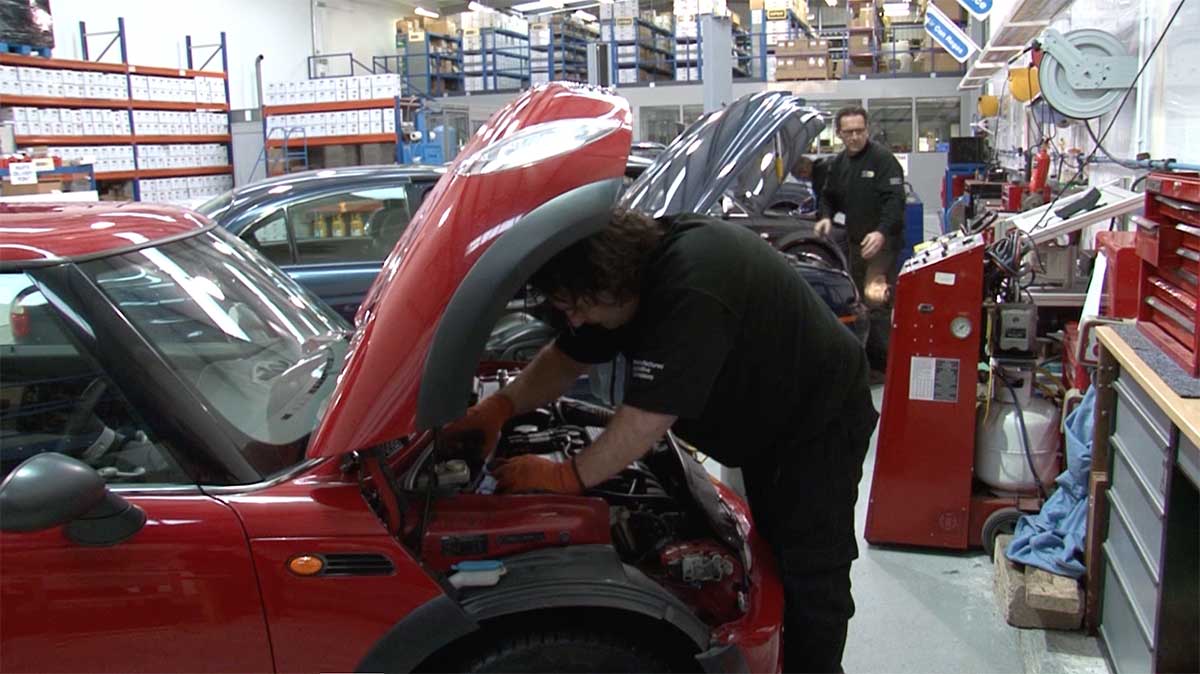 From the initial enquiry you make with our Service Department, you will be impressed with the ability and knowledge that our service personnel will demonstrate while dealing with your enquiry. Very quickly you will see that you have contacted the 'Right Company'
We only Employ Fully Experienced Workshop Technicians who can Service, Recharge, Inspect, Diagnose and Repair any fault found on all Makes and Models of Vehicles, whether it be a Car, Van, Truck, Excavator, and Coaches installed with a either a basic Air Conditioning System or Climate Control, etc.
As we probably have the largest dedicated Air Conditioning Service Dept in the UK & Europe, we see some 4,000 vehicles plus pass through our workshop annually, and to allow us to maintain high standards of expertise we provide our Technicians with Professional Tools, Air Conditioning Recharging and Recycling Equipment and the latest Lap-Top Diagnostic OEM Fault Reading Code Readers.
We have a broad base of customers including retail customers, local franchised dealers, independent workshops, and specialist coachbuilders who have entrusted Compressortech / Motorclimate to successfully Repair and Service their customers' vehicle air-conditioning systems since 1985.
Expert advice is available to our Trade & Distribution customers either through our Workshop Technicians or Factory Engineers. This broad expertise base provides our customers and distributors partners with probably the best all round Vehicle Air Conditioning Diagnostic Trouble shooting Expertise and product knowledge available in the UK and throughout Europe.
Most of the technical questions we receive can be answered on a 'one-call' basis.
Our new facilities boast:
Easy access by road (M40, J15 & A46), rail (Warwick Parkway Station), air (Birmingham International & Heathrow) - and even canal! (We're just 1 mile from Hatton Locks)
Improved warehousing, packaging and R&D capabilities
A single-site operation with room for anticipated growth
Ample parking and convenient collection and delivery access.
Why not call in and see for yourself? We look forward to welcoming you to Warwick soon!